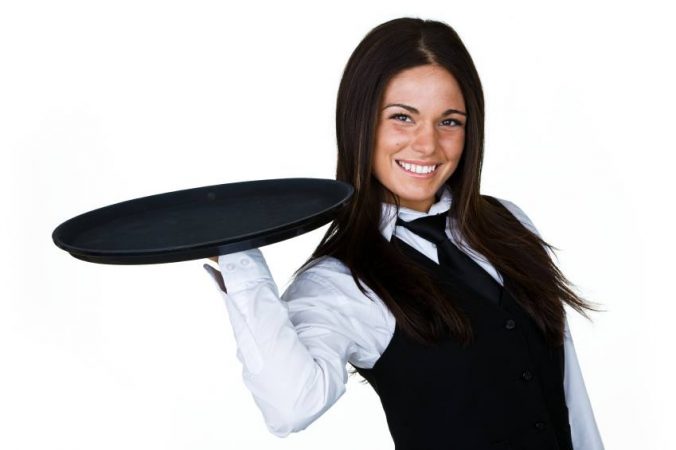 Banquet server position entails serving food and/or beverages in a friendly, courteous and professional manner according to the Thornberry Creek at Oneida high standards of quality. Fun atmosphere, golf perks, and food discounts.
Job Knowledge, Skill, and Ability:
▪ Must have basic knowledge of food and beverage preparation, service standards, guest relations and etiquette.
▪ Knowledge of the appropriate table settings, service ware and menu items.
▪ Ability to read, write and speak the English language sufficient to understand inquires from customers and communicates simple instructions.
▪ Ability to comprehend and apply written product-labeling instructions to enable the safe application of products and process within the Oneida Golf Enterprise
▪ Ability to remember, recite and promote the variety of menu items.
▪ Ability to transport large trays weighing up to 30 lbs. through a crowded room on a continuous basis throughout shift.

Education, Experience & License Requirements:
▪ No prior experience required.
▪ Prior hospitality experience preferred.
▪ Ability to obtain any government required licenses or certificates.
▪ CPR Certification and/or First Aid training preferred.

This is a non-management position
This is a part time position

Visit
Careers
at Thornberry Creek at Oneida