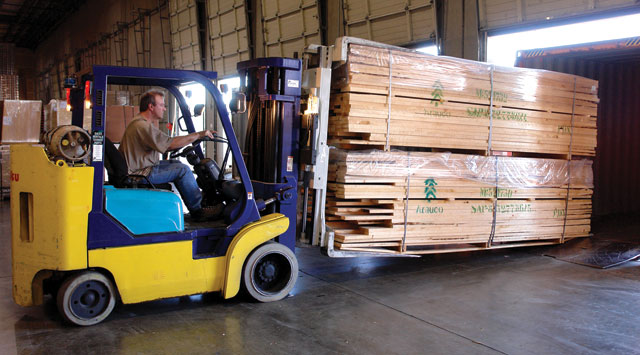 NOW HIRING Loader
POSITION AVAILABLE IMMEDIATELY!!!!!!!!

---
Type: Full-Time
Location: Denver, CO
Schedule: Sun-Thur 2:30pm-UF

---
Job Description:

Key Duties:
Organizes and secures materials where bales, boxes, super sacks, pallets, and other materials are stored.

Performs routine pre and post inspections

Manually loads materials onto or off pallets, skids, platforms, or lifting devices.

Electric pallet jack properly

Weighs materials or products, and record weight and other production data on tags or labels.

Consults and works with managers, supervisors, employees, and equipment

manufactures

to coordinate loading and unloading operations

Must operate all equipment in accordance with Standard Safety Regulations for Material Handling Equipment
Job Qualifications
At least 1-2 years of experience in a warehouse

Must be able to pull, pick, load, unload, twist, turn and move quickly and safely.

Must practice safety at all times

Must be able to lift 30- 70lbs

Able to handle multiple tasks, communicate effectively, and work well with others

Must be able to operate epj and sitdown forklift correctly

Must be detail oriented and self-motivated

Experience using a clamp would be ideal. Bilingual is a plus but not required
---
Who are we?
Belmar Integrated Logistics, Inc. is the one of the best wholesale grocery facilitation supply companies in the U.S. and the industry leader in supply chain innovation. Founded in 1997 as a supplier to major food service distributors, Belmar now services customers of all sizes, supplying more than 10,000 restaurants, independent supermarkets, chain stores, schools, hospitals, military bases, and institutions with over 500,000 different products.
Start, Stick and Stay!
You can begin with Belmar as an office associate, earn good money and move through the ranks to a career in Office Administration, Recruiting, Payroll, Training or other specialties.

$13.00 an hour to start with good work environment

---
Working Safely is a Condition for Employment with Belmar Integrated Logistics, Inc. - An Affirmative Action Employer M/F/Disabled/Veteran

APPLY BELOW
This is a non-management position
This is a full time position

Visit
Careers
at Belmar Integrated Logistics