Pango Group is a family of companies which includes Glen Oaks Escrow, CV Escrow, American Trust Escrow, Escrow Trust Advisors, VOI Insurance Solutions, and Document Archive Solutions.
Together our companies are the leading California-based settlement service experts. For nearly two decades, our partners have prospered through frequent market fluctuations, civil code and legislative changes, shifting assessments, and increasing expectations from customers. How? We combine the personalized service and local expertise of a small company with the reach and resources of an enterprise wide organization.

Our secret is our People. As an employer recognized for our expansive growth, highly diverse and inclusive culture, and a team of people with some of the brightest, most dynamic professionals in the industry, we work hard to ensure that our People remain at the "heart" of our organization. We empower them with the tools to develop and succeed in a fast-paced and progressive environment. We offer an industry-leading benefits package, fully integrated support staff and systems, employee driven programs and rewards, fun company-wide events, and more. We take pride in our culture, our great people, and we have one of the best retention records industry-wide!

Let's Connect!
We invite you to connect with us on Facebook (like us) and LinkedIn (follow us), so you may learn more about our upcoming hiring events, great people, vision, and other Company information.
Please see our current openings below and click on an opportunity of interest to submit your resume. If you don't see a match, check back with us frequently for future openings.
The Pango Group is an Equal Employment Opportunity (EEO) employer and does not discriminate on the basis of race, color, national origin, religion, gender, age, veteran status, political affiliation, citizenship, sexual orientation, marital status, disability (in compliance with the Americans with Disabilities Act), or any other characteristic protected under applicable laws and regulations with respect to employment opportunities.
With the evolution of technology and a quality staff of professionals, Glen Oaks Escrow has the capability to offer three specialized service levels to customers.
Through offering our services in California, Arizona and Nevada via office locations, signing offices and mobile notaries, we are able to provide you with the same level of professionalism, quality and prompt service that has been synonymous with our name for over two decades.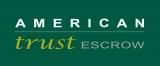 American Trust Escrow serves you from a foundation of integrity, solid business principles and gracious service. We believe the highest degree of professionalism can be delivered with grace and kindness ? every single day. We look forward to working with you and are committed to providing service excellence in every escrow transaction.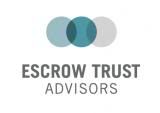 Escrow Trust Advisors provides the full spectrum of real estate closing services to ensure that every step of your transaction flows quickly and seamlessly. We believe in the highest degree of professionalism and are committed to providing service excellence based on the foundation of integrity and solid business principles.

Whether you're buying your first home, or selling your tenth commercial property, your escrow is important to you. It's important to us too. So we hire skilled escrow officers with a commitment to outstanding customer service - officers who will make your transaction a superior experience from start to finish. We invite you to learn more about us and we look forward to handling your next transaction.
VOI Insurance Solutions is a full service independent insurance agency offering a wide range of insurance products from many of the highest rated insurance companies in the United States.
Document Archive Solutions is a document management provider that combines superior service with state-of-the-art technology and equipment. We will convert your paper files into easily accessible digital records in a safe, secure, and timely manner
The Pango Group prides itself as having an inclusive and diverse culture and consistently strives to promote a healthy and progressive lifestyle for all employees!
From the moment you enter our lobbies, you get a sense of the vibrant and creative personalities that make up our "family". Whether participating in one of the many industry leading sessions in our state of the art training room, playing pool against Scott Akerley (our President) after completing a major project, or joining in one of the fun team building activities during our company off-sites, you will find that as a company we work very hard and know how to have fun while doing it.
Get To Know Our Employees
Here's 10 fun facts about employees throughout the organization:
When not at Pango, Barry Steinwand (HR) works on a pit crew for a national racing team. Vroom vroom!
Sonia Tchayelian (Accounting) is a bonafied Drummer who has a musician husband. You should see her randomly airdrum to herself when music is on...
Sue Dingman (General Services) is an absolute addict of HGTV. Reach out to her when doing ANYTHING to your home before or after purchase!
Marin May (Sales) is a serious car enthusiast who you can spot zooming by on race tracks (or down San Fernando Road) during the weekends
Joe Curtis (Sales) can religiously be found every morning in Cross Fit Training classes across CA as he visits our many regional offices
Mike Allegra aka SugarBear (Tech) has a deadly fear of Crickets, while absolutely loving 90's boy bands. When a cricket scares him, he sings "Backstreet's Back" to himself to gain his composure..
6 Quotes From Employees About Our Family:
Shelley Valencia (Business Development Director - Glen Oaks Escrow)
"This company was built from the heart and continues to amaze me everyday. Its a pleasure to go to work and work with such an amazing group of leaders and colleagues. Glen Oaks is a company far above the rest... "
Joe Curtis (EVP, Sales & Business Development - Pango Group)
"I love working with people who don't suck! The management team not only cares about the work you do, but they care about you as a person. We are a group of people that care passionately about doing a good job and we just happen to be in the escrow business."
Lynda Overton (Branch Manager/Escrow Officer - Glen Oaks Escrow)
"I am so grateful to my company. This group of professionals allows us to operate at our optimum and allows us to shine in our industry! We are part of a helluva marvelous network.
All of you behind the scene make us on the front lines ROCK STARS!"
Donna Grosso (Regional Manager - Coachella Valley Escrow)
"I was sold when I met with Scott Akerley (the President) in the interview. He was an avid listener and strong listeners are great communicators. The leadership of this company measures their actions by the motto of "Execution with Grace and Kindness". They practice this motto with the people inside and outside of this company. What a way to make people feel they are important and valued!"
Jennifer Gilbert (Marketing Coordinator - Pango Group)
"Working with this company is such a different atmosphere than anywhere else you will ever work. You truly feel like you are part of a family. Everyone is so forward-thinking and always open to new ideas to enhance the workplace as well as our client service. "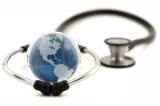 As a family-oriented organization, the Pango Group provides our employees with an industry-leading benefits package to help promote a healthy and happy lifestyle!
Summary of Benefits:
Multiple Medical Plans
Dental Insurance
Vision Insurance
ADD, LTD & STD Coverage
Life Insurance
401K Plans
Vacation + Sick Days + National Holidays
Competitive Salary + Bonus/Commission (if applicable)
If we don't have an open position that fits you, feel free to subscribe to our Talent Team email! Enter your name, email address and position(s) you're interested in, and whenever we open a new position matching your criteria we'll notify you immediately.
Glen Oaks Escrow
Business Development Representative (San Diego, CA)
Escrow Assistant (San Marino, CA)
Inside Sales Representative (Encinitas, CA)
The Inside Sales Rep is responsible for building a robust pipeline of potentials and consistently converting them into clients.  This position requires someone who is highly self-motivated, humble, team-oriented, organized, creative, and possesses outstanding communication skills. 
Receptionist (Laguna Niguel, CA)
We are looking for a Receptionist to manage the day to day front desk operations for our Laguna Niguel Branch.  As the "first impression" of the company for all potential clients and personnel, you will exhibit excellent customer service skills, and assist all office personnel as needed in maintaining industry leading standards.
Pango Group
Business Analyst/Project Manager/Administrative Assistant (Glendale, CA)
We're hiring! Our Glendale, CA office is currently on the lookout for a Project Manager/Project manager/Admin to join our team. Check out this exciting opportunity below:
Business Analyst/Project Manager/Administrative Assistant (Encinitas, CA)
We're hiring! Our Encinitas, CA office is currently on the lookout for a Project Manager/Project manager/Admin to join our team.
Don't see a job that fits you? Check out Join Us! above
If we don't currently have an open position in your area, you may submit a Resume
If you already have an application in progress you can retrieve and edit it by clicking here